Description
Atlona HDBaseT TX/RX for HDMI with USB
The Atlona AT-OME-EX-KIT-LT is an HDBaseT extender for video up to 4K/60 4:2:0, plus embedded audio, control, and USB over distances up to 130 feet (40 meters) for 4K/UHD, and up to 230 feet (70 meters) for 1080p/60 video. Part of the Omega™ Series of integration products for modern AV communications and collaboration, the OME-EX-KIT-LT is HDCP 2.2 compliant and extends IR and RS-232 control signals. The integrated USB extension addresses the challenge of connecting between USB devices at remote locations, and is ideal for software video conferencing and touch or interactive displays. The transmitter includes a USB 2.0 host interface for a PC, plus two peripheral devices such as a speakerphone, microphone, or keyboard and mouse. The receiver provides two USB interfaces for devices such as a camera, sound bar, or display.
The OME-EX-KIT-LT incorporates many popular integration convenience features, while delivering excellent performance and value for 4K presentation and video conferencing applications. The receiver remotely powers the transmitter over HDBaseT. Also available with the OME-EX-KIT-LT is the ability to test the integrity of the HDBaseT cable link between the transmitter and the receiver.
HDMI and USB Extension
USB 2.0 Interfacing and Extension* up to 230 Feet (70 meters). Transmitter features USB type B interface for connection to a host PC, plus two USB type A ports for peripheral devices such as a microphone or speakerphone. Receiver features two USB type A ports for peripheral devices such as a camera or display. Provides an ideal USB integration solution for software video conferencing and other applications.*Maximum 120 Mbps data rate supported over HDBaseT.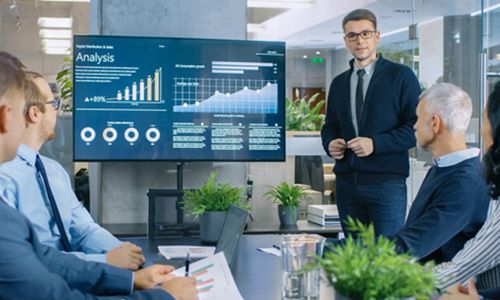 4K/UHD Capability @ 60 Hz
Compatible with sources up to 4K/60 4:2:0 and 4K/30 4:4:4. Supports HDMI data rates up to 10 Gbps from PCs, media players, and Ultra HD Blu-ray players.
Enhanced Collaboration
Video, Audio, Power, and Data Over Category Cable Utilizing HDBaseT Technology
Extends up to 230 feet (70 meters) @ 1080p, or up to 130 feet (40 meters) @ 4K/UHD using CAT6a/7 cable. Uses easy-to-integrate category cable for low-cost, reliable system installation.
Great for interactive displays
HDCP 2.2 Compliant
Adheres to latest specification for High-bandwidth Digital Content Protection. Allows protected content stream to pass between authenticated devices.
Transmitter powered by receiver via PoE
Industry standard IEEE 802.3af PoE for transmitter is supplied by receiver over HDBaseT. Allows convenient transmitter installation at a table or other remote location, without the need for local AC power.
Affiliate Warranty
We want to make our Affiliate program as easy as possible. That's why we process all claims directly, without any third party telephone tag. Specific warranty terms and details from the manufacturer are below. View the full Atlona Warranty.