Description
Binary 540 Series 4K Ultra HD HDBaseT Long-Range Transmitter with IR
Extend robust 4K video and audio signal over one cable. The B-540 delivers crystal clear HDMI signals over a single Cat5e/6 cable to dedicated HDBaseT receivers—up to 330 feet. It also transmits signals to devices with built-in receivers, providing key flexibility and interoperability on the job. Now, you can even bypass frustrating EQ settings through plug and play setup; each transmitter also includes bi-directional IR for complete system integration.
Note: This extender supports 4K@30Hz (4:4:4) and 4K@60Hz (4:2:0).
HDBaseT No Video 
– 
HDBaseT requires that all connected equipment supports a feature called "Clock Stretching." While clock stretching was a requirement starting with HDMI 1.3, not all HDMI 1.3 products support it, and it was not a requirement for HDMI 1.2, which is still used in many set top boxes and AVRs. No video may appear if the devices connected to HDBaseT extenders do not support Clock Stretching.
Fortunately, a simple workaround allows HDBaseT to work with these products. If you don't require 4K, we recommend using an extender like the B-520-EXT-330-RS-IP or B-520-EXT-230-RS.
Power Supply Voltage
 – 
Binary HDBaseT HDMI extenders use a 12 Volt DC power supply. Using the 12 Volt DC power supply with any 5 or 24 Volt Binary product will result in damage to the product and possibly the power supply. Be sure to use the correct power supply with the correct product.
Shielded Cable Recommendation
 – 
Although HDBaseT transmission technology is much less susceptible to EMI interference than other transmission technologies, if possible, it is recommended that you pull shielded Cat5e/Cat6 with this product for maximum reliability. Please note: for proper shielding, shielded connectors must be used with drains connected at both ends. In addition, "EZ end" connectors are not recommended for use with HDMI extenders.
Clock Stretching Solutions
 – 
We offer simple workarounds for compatibility between newer HDBaseT products and older sources. Clock stretching solutions for full HD 1080p sources still include the B-520-EXT-330-RS-IP or B-520-EXT-230-RS HDBaseT extenders. Alternatively, if you use the B-540-TX-330-IR and connect it to the source via the B-230-HDSPLTR-1×2 (1080p splitter), this will also solve any clock stretching issues.
4K Ultra HD with Full 3D Support
This extender offers full support of 4K@30Hz (including HDMI® with 3D), Deep Color (36bit), as well as support for Dolby® True HD, Dolby® Digital Plus, DTS™-HD Master and LPCM audio formats. It's also compatible with HDMI 2.0/ HDCP 2.2 products, and supports 4K@30 Hz (4:4:4) and 4K@60 Hz (4:2:0) resolutions.
Please note: 4K support varies by distance and cable type. Refer to specifications for details.
HDBaseT Compliant
Because it complies with HDBaseT standards, this device can pair with any 3rd party device that has an integrated HDBaseT transmitter, such as an AVR. The result is reliable end-to-end performance with dependable interoperability among a wide range of HDBaseT products.
Better with HDBaseT
Get full, uncompressed 4K video and audio through a single CAT cable—up to 330 ft. This transmitter provides greater RF immunity for a more reliable signal, plus, it's easier to install because you don't have to fiddle with any EQ settings. Just plug and play and you're on your way to faster, easier media distribution.
Bi-Directional IR
Over the same CAT cable, you can easily send IR from head-end equipment to the TV location, and you get no-hassle integration with a variety of control systems. An IR receiver port provides power when connected to an IR receiver, or shuts off when connected to control systems. For best performance, use our Episode® IR flashers and receivers.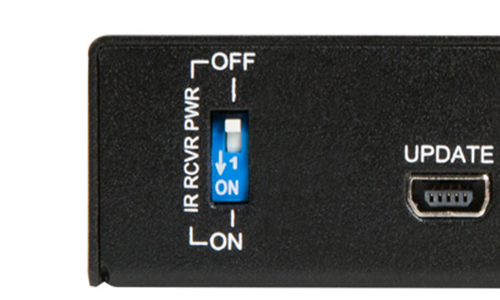 IR Flexibility
The Dip switch gives the flexibility of providing power to IR Receiver when connected to an IR receiver or shut off when connected to control systems.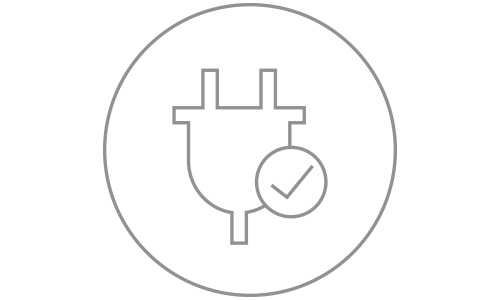 Work Smarter, Not Harder
Forget about wasting precious install time running back and forth, fiddling with transmitter and receiver settings, and struggling to get a good picture. With this transmitter there are no EQ settings required – all you do is plug and play. Now that's smart!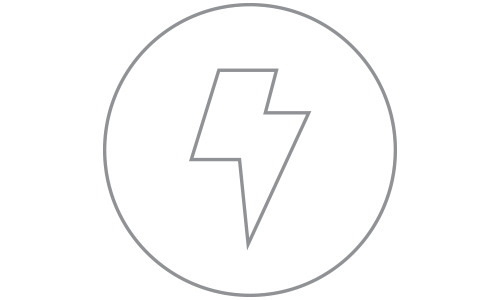 Built-In ESD and Surge Protection
Intelligent circuit design, perfected through extensive hardware testing, has resulted in a robust product with excellent ESD and surge protection that exceeds CE Level 3 standards. During development, every connection was tortured with an ESD gun and a lightning simulator. They were hit with ESD at 15KV and surges up to 1600V. Most importantly, they lived to tell about it!
Package Contents:
(1) B-540-TX-330-IR
(1) 12V DC Power Supply
(1) Installation Manual
(2) Mounting ears
(2) Mounting ears
(1) Power supply Label
(2) HDBaseT Label
2-Year Limited Warranty
This Binary product has a 2-year limited Warranty. This warranty includes parts and labor repairs on all components found to be defective in material or workmanship under normal conditions of use. This warranty will not apply to products that have been abused, modified or disassembled. Products to be repaired under this warranty must be returned to SnapAV or a designated service center with prior notification and an assigned return authorization number (RA).

WARNING:
 This product can expose you to chemicals including Nickel Oxide, which is known to the State of California to cause cancer. For more information go to www.P65Warnings.ca.gov.