Description
Binary 540 Series Slim 4K Ultra HD HDBaseT Extender with IR & RS-232
This simple and cost-effective HDBaseT extender delivers 4K UHD HDMI content reliably and effectively in an ultra-slim form factor to fit in the tightest of locations. Transmit 4K@60Hz 4:2:0 video over category cable while utilizing dealer-centric features like power over cable, bi-directional IR and RS232 pass-through.
HDBaseT No Video – HDBaseT requires that all connected equipment supports a feature called "Clock Stretching." While clock stretching was a requirement starting with HDMI 1.3, not all HDMI 1.3 products support it, and it was not a requirement for HDMI 1.2, which is still used in many set top boxes and AVRs. No video may appear if the devices connected to HDBaseT extenders do not support Clock Stretching.
Fortunately, a simple workaround allows HDBaseT to work with these products. If you don't require 4K, we recommend using an extender like the B-660-EXT-444-XXX.
Clock Stretching Solutions
 – 
We offer simple workarounds for compatibility between newer HDBaseT products and older sources. Clock stretching solutions for full HD 1080p sources still include the B-660-EXT-444-XXX HDBaseT extenders. Alternatively, if you use the B-540-TX-330-IR and connect it to the source via the B-260-444-HDR-SP12SA (4K splitter), this will also solve any clock stretching issues.



Full 4K UHD Content
This Binary extender transmits 4K@60Hz video over a single category cable up to 40 meters, or 1080p up to 70 meters, saving valuable install time.
Ultra-Small Form Factor and Easy Mounting
A small form factor means you can mount this extender almost anywhere with ease, allowing you to spend more time delivering the best possible experience for your customer.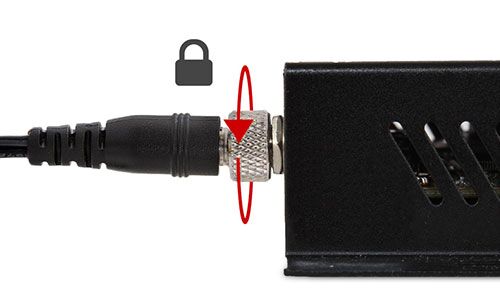 Bi-Directional Power over Cable (POC)
No room for a bulky power supply behind the TV or in a rack? Not a problem. With Bi-Directional Power over Cable (PoC), you can send power over the same category cable that extends your video, audio, and control signals. This means you only need one power supply – and you can put it at the head end or display to get it completely out of the way. Plus the extender features screw-down power plugs, so you never have to worry about getting service calls because a plug fell out when the TV was moved. Now those are some real reasons to celebrate!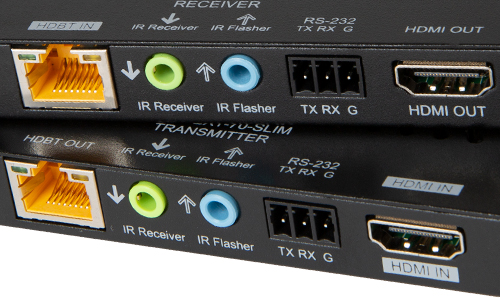 IR & RS-232 Passthrough
Thanks to bi-directional IR and RS-232, you get no-hassle integration with a variety of control systems, and you can easily send IR signals from the TV location back to cable boxes, DVD players, and other source equipment at the head end. The IR connections feature active circuitry that supports a wide variety of IR and control system types.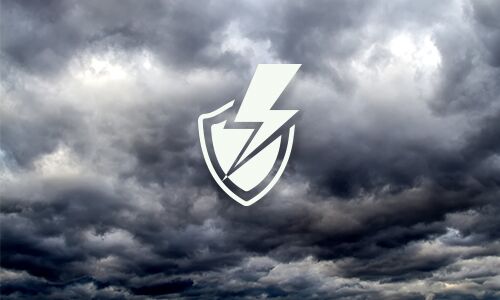 Built-In ESD and Surge Protection, Thermal Reliability
Intelligent circuit design, perfected through extensive hardware testing, has resulted in a robust product with excellent ESD and surge protection that exceeds CE Level 3 standards. During development, every connection was tortured with an ESD gun and a lightning simulator. They were hit with ESD at 15KV and surges up to 1600V. More importantly, though, they each lived to tell about it!
Package Contents:
(1) Extender Set
(1) DC 18V Power Adapter with US Pins
(2) 3.5mm 3-Pin Phoenix Connectors
(4) Mounting Brackets (with Screws)
(4) Drywall Screws
(8) Rubber Feet
(2) HDBaseT Cable Labels
(2) Power Cord Labels
(1) Installation Manual
2-Year Limited Warranty
This Binary™ product has a 2-year limited Warranty. This warranty includes parts and labor repairs on all components found to be defective in material or workmanship under normal conditions of use. This warranty will not apply to products that have been abused, modified or disassembled. Products to be repaired under this warranty must be returned to SnapAV or a designated service center with prior notification and an assigned return authorization number (RA).