Description
Binary 600 Series 4K Ultra HD HDBaseT Extender with ARC, Optical Audio Return and 2-Way USB
Introducing our go-to extender for all your 4K Ultra HD needs. It utilizes the flexibility of streaming devices and local sources, while still powering whole home audio and AVR driven home theater solutions. Send 4K Ultra HD content over a Cat5e/6 up to 300 feet, or send audio to the head end of any system using Audio Return Channel (ARC) or Optical Audio Return technologies. Bi-directional USB allows for PC control using external mice/keyboards, or lets you extend centralized USB media content to local smart TVs. Plus, this extender features everything you've come to expect from the Binary line: bi-directional IR, RS-232, Ethernet control, Power-over-Ethernet (PoE) and 7.1 channels of lossless audio.
B-600 Applications 
– 
The B-600-EXT-330-RS-IP HDBaseT extender should be selected for your application only when you need to utilize Audio Return Channel (ARC) or Optical Audio Return (OAR) or 2-way USB Extension. If you do not need these features, the B-540-EXT-330-RS-IP is your best choice. Both products support video content up to 4K 60Hz 4:2:0 8 bit.
A/V Receiver Compatibility
 – 
The consistency of video transmission and Audio Return Channel (ARC) had been identified as an intermittent issue with multiple models of A/V Receivers across multiple brands. A new firmware has been released from the HDBaseT chipset supplier and has been updated to the B-600-EXT-330-RS-IP. Although the issues has be significantly improved, Optical Audio Return is still the preferred and most reliable audio return option if it works for your use case (refer to product user manual). If you have any questions or concerns, please contact Tech Support.
---
Send 4K Ultra HD Over Cat5e/6
Need to retrofit an old job for 4K Ultra HD? Upgrade existing systems to 4K using the same Cat5e cables you installed on 1080p HD jobs. You'll enjoy full support of up to Ultra HD 4K @ 60Hz 4:2:0, as well as Dolby® Atmos, DTS-X, Dolby® True HD, Dolby® Digital Plus, DTS™-HD Master and LPCM audio formats. Compatible with HDMI 2.0 and HDCP 2.2 chipsets, this extender not only simplifies your system design, but saves you the hassle of figuring out compatibility on the job.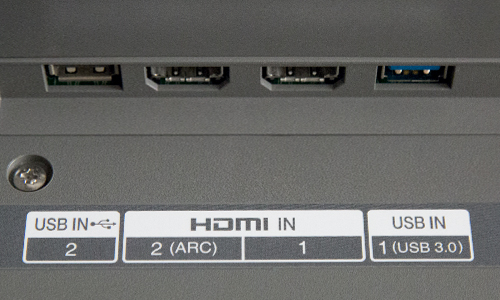 Audio Return Channel (ARC)
Streamline system design using ARC technology. We've made it easy to integrate local sources like a smart TV, Roku, Apple TV, or Blu-Ray player into any system, because now you can easily send audio back to the head end. The B-600 series uses Audio Return Channel (ARC) for a high-tech way to transmit audio from a source in the viewing room back to a centralized location, an AVR, or another system at the head end. It's great for smart TVs, Blu-Ray players, or other devices which stream original audio and video straight from the box.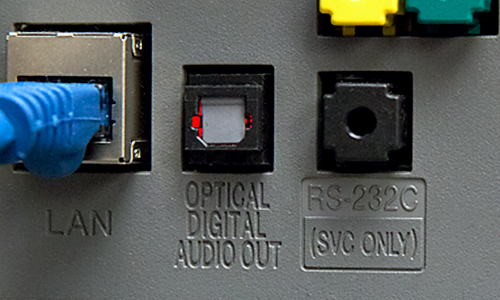 Optical Audio Return
For a simpler way to get audio back to the rack without using an AVR, use Optical Audio Return. This extender accepts TosLink audio from any device local at the receiver end of the extender, and allows audio from smart TVs or other local sources to be distributed back to the rack and then through the desired audio system. Send multi-channel audio back to the source end with ease; it can be extracted as either L/R audio or in TosLink format. Now you have more convenient return options than ever.
Complete Control with Bi-Directional IR, RS-232 & IP
Thanks to bi-directional IR and RS-232, you get no-hassle integration with a variety of control systems, and you can easily send IR signals from the TV location back to cable boxes, DVD players, and other source equipment at the head end. Our IR connections feature active circuitry that supports a wide variety of IR and control system types.
Bi-Directional USB
Design and deliver fully integrated solutions. Bi-directional USB capabilities allow PCs, and popular media drives to be hidden away in the rack or a centralized location, while still delivering USB media content to Smart TVs locally in each room. Use in-room mouse control, keyboard control, or game consoles in the rack without worrying about how or where to power controllers and other accessories.
Power-over-Ethernet (PoE)
No room for a bulky power supply behind the TV or in a rack? No problem. Power-over-Ethernet (PoE) sends power over the same Cat5e/6 cable that extends your video, audio, and control signals. Meaning you only need one power supply, and can put it at the head end to get it completely out of the way. This extender even features screw-down power plugs, so you never have to worry about getting service calls because a plug fell out.
---
Next Generation HDBaseT Technology
Innovations in the HDBaseT processor now allow extension of both audio and video signals down a single category cable – up to 300′ (4K Ultra HD) and 330′ (1080p). HDBaseT also helps this extender deliver greater RF immunity. Enjoy a more reliable signal and an easier installation without fiddling with EQ or EDID settings. Plug & play makes media distribution simpler than ever.
Package Contents:
(1) HDBaseT Extender
(1) IR Receiver
(1) Installation Manual
(1) 48V Power Supply
(4) Mounting ears
(8) Mounting Screws
(8) Rubber Feet
(2) HDBaseT Labels
2-Year Limited Warranty
This Binary™ product has a 2-year limited Warranty. This warranty includes parts and labor repairs on all components found to be defective in material or workmanship under normal conditions of use. This warranty will not apply to products that have been abused, modified or disassembled. Products to be repaired under this warranty must be returned to SnapAV or a designated service center with prior notification and an assigned return authorization number (RA).

WARNING:
 This product can expose you to chemicals including Nickel Oxide, which is known to the State of California to cause cancer. For more information go to www.P65Warnings.ca.gov.