Description
Binary 900 Series 4K Media over IP Controller
There are a host of things that make Binary Media over IP "special," but the MoIP Controller is at the top of the list. To deliver the easiest and most seamless experience possible, our in-house development team created a sophisticated MoIP management platform. This custom software lies at the heart of every MoIP system, enabling easy setup, simple switching, control integration, and OvrC remote access. Pair the MoIP Controller with MoIP Transmitters and MoIP Receivers to create a highly scalable, flexible IP media distribution system delivering visually lossless 4K HDR (HDR 30Hz and HDCP 2.2 compatible) video and all multichannel formats including Dolby Atmos and DTS-X – all from a cost-effective gigabit Layer 2 PoE switch.

---
---
Simple Network Requirements
This controller is what makes network setup so much easier than other AV over IP solutions. We eliminated the need for complex Layer 3 switches, VLANs and complicated control system integration. You only need a Layer 2 PoE switch (we recommend the Araknis 210 PoE and 310 PoE Series).
Remote Access & Firmware Upgrade
The MoIP controller handles all system updates, so instead of going to each device independently, you simply use OvrC to access the controller's local UI and update any necessary devices with a single click.
Control System Integration
Our engineers have written drivers for the industry's leading control systems, including Control4, Crestron, ELAN, URC and more – so controlling the system has a familiar feel. Advanced features like IR routing and RS-232 over IP deliver even more flexibility and customization – and we've even provided the MoIP controller's API to create your own drivers if needed.
Perfect for Commercial Applications
From small offices to large-scale bars and restaurants, Binary MoIP allows you to distribute multiple sources to any number of screens, or even create stunning video walls. Binary is also compatible with applications like DTVGameControl, which help your clients control and manage their devices.
---
The Binary MoIP Difference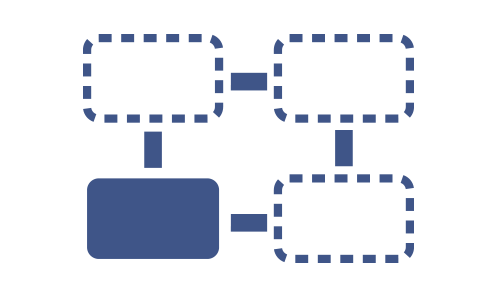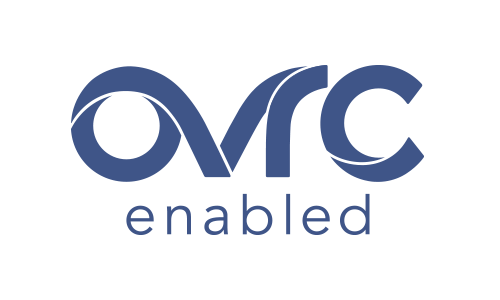 The Fastest, Simplest Solution
Gone are the days of head-scratching system design, next-level network know-how and confusing configurations. Binary MoIP removes all that complexity, requiring only a Layer 2 PoE switch, so you don't need a network guru to install it. OvrC-enablement, simple setup and intuitive user-interfaces enable you to go from power-on to picture in 5 minutes or less.
Flexible & Scalable
The Binary MoIP solution allows you to fit, scale, and upgrade the solution to match your client's specific needs. Need a 6×8 for one job and a 7×13 for another one? No problem. What about adding a video wall? Done. Instead of replacing the entire system, you can simply purchase new transmitters or receivers when adding sources or displays.
Ultra-Reliable HDR
With Binary MoIP, legacy EMI interference and HDCP/EDID issues are eliminated. Each source is encoded, visually lossless, at the highest quality possible (ex. 4K HDR). Then at each display, the signal is decoded from the network and scaled to the desired resolution (ex. 1080p or 4K HDR). Built-in scaling in the RX means that mixed 1080p/4K systems are no longer a problem, plus pass-through of all audio formats like Dolby Atmos and DTS:X are fully supported.
The Power of OvrC
Binary MoIP delivers something no other media product can – award-winning remote management. OvrC quickens initial setup by auto-discovering the controller, plus it provides unparalleled troubleshooting tools like real-time video screenshots.
2-Year Limited Warranty
This Binary product has a 2-year limited Warranty. This warranty includes parts and labor repairs on all components found to be defective in material or workmanship under normal conditions of use. This warranty will not apply to products that have been abused, modified or disassembled.