Binary 900 Series 4K Media over IP Receivers
Binary 900 Series 4K Media over IP Receivers, when joined in a system with MoIP Transmitters and one MoIP Controller create a highly scalable, flexible IP media distribution system delivering visually lossless 4K HDR (HDR 30Hz and HDCP 2.2 compatible) video. Operating on a cost-effective gigabit Layer 2 PoE switch, this setup is the fastest and simplest out there. Additionally, OvrC remote management allows for quick system setup, easy troubleshooting with access to live screenshots of source stream and fast, simple firmware updates. MoIP Receivers also include an integrated video scaler, allowing 4K source content to be simultaneously distributed to both 4K and 1080p displays, plus audio breakout. Lastly, RS-232, IR, and custom drivers for popular control systems provide tremendous flexibility in system design.

4K HDR

PoE
Up/Down Scaling

HDCP 2.2

Audio Breakout
---
---
Visually Lossless 4K Video
MoIP encodes video up to 4K HDR using visually-lossless, variable bit-rate compression technology. The system is HDR and HDCP 2.2 compatible, resulting in an ultra-stable video stream, perfect audio/video sync and ultra-low latency (one frame).
Mixed 4K & 1080p Sources and Displays
Traditional matrix switchers force you to downgrade all source content to the lowest video quality that will work on all displays. Whether your customer is moving to a full, 4K system now or upgrading from 1080p to 4K over time, MoIP provides the custom solution that fits their budget, without compromising quality.
Impressive Video Walls
Group 4, 9, or even 16 displays together to create amazing video walls. Configuration takes only a minute, without the need to program each device. The result is a new "virtual" receiver, so you simply select the desired source, making control integration a breeze.
Limitless Control Options
Switching of inputs (TX) to outputs (RX) is done through IP commands from a control system sent to the MoIP controller. Out of the box, the system supports three methods for controlling sources and displays: IR, RS-232 and CEC. IR or RS-232 commands can be issued via IP and generated at each endpoint. If desired, IR and RS-232 virtual routing can also be configured from any TX to any or all RX(s). Desired methods for issuing commands are selectable via the local UI. Lastly, for more basic installs where display on and standby is all that is needed, MoIP also supports CEC.
Control System Integration
Our engineers have written drivers for the industry's leading control systems, including Control4, Crestron, ELAN, URC and more – so controlling the system has a familiar feel. Advanced features like IR routing and RS-232 over IP deliver even more flexibility and customization – and we've even provided the MoIP controller's API to create your own drivers if needed.
Perfect for Commercial Applications
From small offices to large-scale bars and restaurants, Binary MoIP allows you to distribute multiple sources to any number of screens, or even create stunning video walls. Binary is also compatible with applications like DTVGameControl, which help your clients control and manage their devices.
---
The Binary MoIP Difference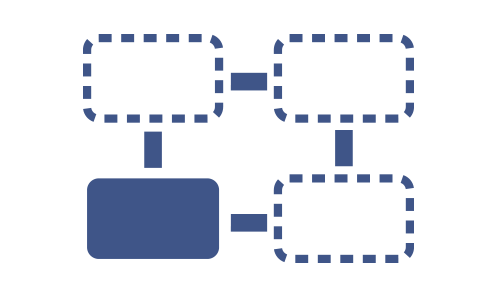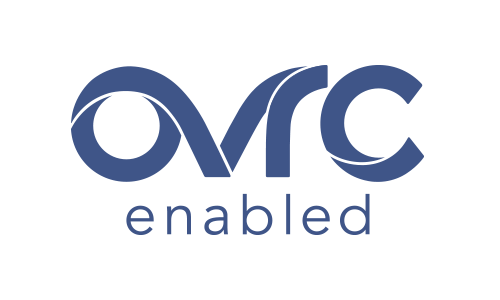 The Fastest, Simplest Solution
Gone are the days of head-scratching system design, next-level network know-how and confusing configurations. Binary MoIP removes all that complexity, requiring only a Layer 2 PoE switch, so you don't need a network guru to install it. OvrC-enablement, simple setup and intuitive user-interfaces enable you to go from power-on to picture in 5 minutes or less.
Flexible & Scalable
The Binary MoIP solution allows you to fit, scale, and upgrade the solution to match your client's specific needs. Need a 6×8 for one job and a 7×13 for another one? No problem. What about adding a video wall? Done. Instead of replacing the entire system, you can simply purchase new transmitters or receivers when adding sources or displays.
Ultra-Reliable HDR
With Binary MoIP, legacy EMI interference and HDCP/EDID issues are eliminated. Each source is encoded, visually lossless, at the highest quality possible (ex. 4K HDR). Then at each display, the signal is decoded from the network and scaled to the desired resolution (ex. 1080p or 4K HDR). Built-in scaling in the RX means that mixed 1080p/4K systems are no longer a problem, plus pass-through of all audio formats like Dolby Atmos and DTS:X are fully supported.
The Power of OvrC
Binary MoIP delivers something no other media product can – award-winning remote management. OvrC quickens initial setup by auto-discovering the controller, plus it provides unparalleled troubleshooting tools like real-time video screenshots.
Standalone App
Thanks to our standalone app that's embedded into the controller firmware, your client's MoIP system can be operated outside a traditional control system. Follow easy installation steps to give users access to switching of sources, displays, turn off displays, and save scenes (ex: "Game Night") for easy recall.
2-Year Limited Warranty
This Binary product has a 2-year limited Warranty. This warranty includes parts and labor repairs on all components found to be defective in material or workmanship under normal conditions of use. This warranty will not apply to products that have been abused, modified or disassembled.