WattBox® IP Power Conditioner (Compact) with OvrC Home | 3 Controlled Outlets
Power is at the heart of every install, so choose a conditioner that does it all. The WattBox Compact 300 Series features 3 IP-enabled, individually controllable outlets in a compact form factor for versatile installation. It also provides three lines of defense – Self-Healing Auto Reboot, OvrC Home, and OvrC – to fix problems and prevent truck rolls. Add in robust surge protection and a dealer-centric smart outlet design, and you have a power conditioner built for every job in the queue.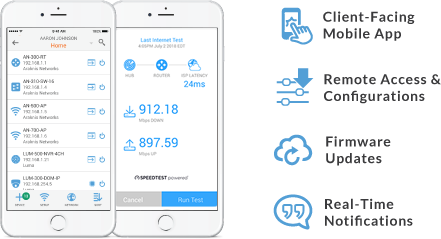 OvrC is your remote on-call technician, a free cloud-control app that makes installs a breeze and helps eliminate truck rolls. Plus, a convenient, end-user app allows your customers to fix small problems on their own, reducing calls and making your life easier.
---
Three Ways to Prevent Calls & Truck Rolls
This WattBox provides three lines of defense to fix problems, reduce service calls, and prevent truck rolls. Combine WattBox's scheduling and auto-reboot feature with OvrC Home and OvrC remote management, and you have an iron-clad power conditioner built for integrators. Simply put, no other remote management system comes close to what WattBox and OvrC can do.
Self-Healing Auto Reboot
WattBox power conditioners are uniquely designed to fix themselves without any outside intervention, helping to prevent service calls and dealer troubleshooting. The unit continuously monitors connectivity; when the connection is lost, automatically reboots the troubled device as programmed. You can even schedule regular reboots through the local UI or OvrC platform.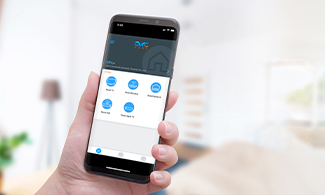 End-User App
OvrC Home is a free client-facing mobile app included with all WattBox IP products that allows homeowners to fix small problems on their own. Through this intuitive app, they'll be able to reset any device connected to individual WattBox outlets, as well as multiple devices if set up with OvrC Home macros. If for some reason customers still need to contact you, your company logo and contact information is easily accessible within the app itself.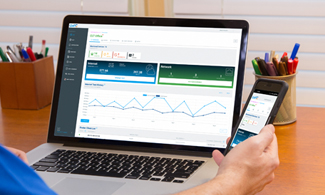 OvrC Remote Management
Through the intuitive OvrC dashboard, you can reboot devices, modify configurations, update firmware and more. Plus, if a WattBox device goes offline or its voltage falls outside a safe range, OvrC provides you with a notification, before your customer even notices. Upgrade to OvrC Pro, and you'll get access to even greater diagnostics and troubleshooting tools.
---
Surge Protection
From Noise Filtration to 2160 joules of surge protection, this professional-grade WattBox is engineered to protect critical equipment on the job. Safe Voltage protects gear by automatically disconnecting it during unsafe voltage conditions, while ceramic-encased MOVs prevent components from catching on fire when taking a surge hit.
Mounting Flexibility
A slim form factor and integrated mounting ears make the WattBox 300 perfect for any number of installations. Looking for a structured wiring can surge solution? We've got you covered! The mounting holes line up with the tracks in our structured wiring enclosures for a quick and easy install. You can also mount it on the back of a cabinet, on a wall, or even under a desk.
Smart Outlet Design
Bulky wall wart power supplies can get in the way and create install headaches. That's why WattBox outlets are spaced a maximum distance from one another, while still maintaining a compact form factor. We even include tie-down straps and a locking IEC cord to keep everything in place.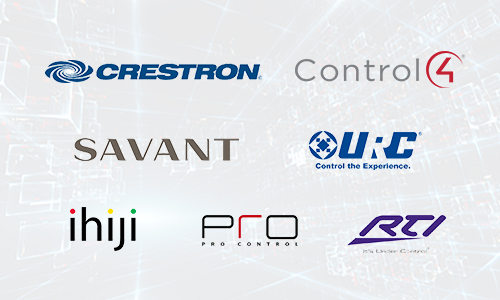 Control Integration
This WattBox is compatible with the industry's most popular control systems; refer to the support tab for available drivers and usage guides.