Description
WattBox® IP Vertical Power Strip & Conditioner w/ Individually Controlled & Metered Outlets
Put power up and down a rack with our sleek, pro-grade aluminum WattBox® Vertical Power Strip & Conditioner. IP-enabled, individually controllable and metered outlets give you advanced troubleshooting capabilities to cut down on service calls, saving you time and money. Rotated outlets and quick-clip mounting brackets are ideal for organizing power cords and clunky wall warts in a rack, cabinet, or work area. All of our IP WattBox products provide three lines of defense – Self-Healing Auto Reboot, OvrC End-User App, and OvrC remote management – to fix small problems before they become a bigger hassle. Add in robust surge protection and compatibility with leading control systems, and you have a power conditioner built for every job in the queue. A 6-outlet version of the 800 series Power Strip & Conditioners is also available

Metered Outlets

Client-facing app

OvrC

Surge Protection
Self-Healing & Auto Reboot
IP Controllable Outlets

Optional UPS Battery Add-On
---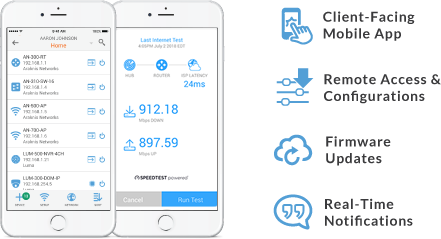 OvrC is your remote on-call technician, a free cloud-control app that makes installs a breeze and helps eliminate truck rolls. Plus, a convenient, end-user app allows your customers to fix small problems on their own, reducing calls and making your life easier.

Power Where You Need It & Clean Wire Management
The vertical orientation of the new 800-series IP WattBox provides the hardened commercial design you trust in a new form factor that works for any install. Optimize your rack space with rotated outlets that you place up and down the side of the rack. Positioning outlets closer to the equipment means you can use shorter IEC cords and other power supply cables for a more organized rack and fewer messy wires.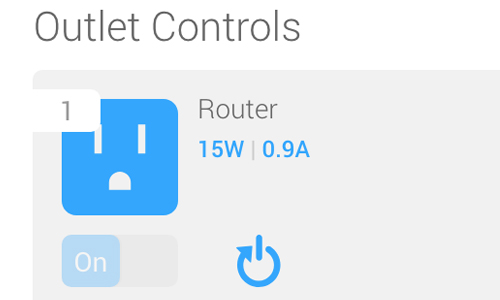 Ultimate in Troubleshooting & Control
WattBox is synonymous with individual outlet control. Now, the 800 Series Vertical Power Strip & Conditioner lets you monitor the current and voltage at each outlet. Individual outlet metering allows you to detect devices that are operating irregularly or solve simple issues, like checking to see if the device was accidentally turned off. Individually metered outlets further strengthen WattBox's three lines of defense: Self-Healing Auto Reboot, OvrC End-User App, and OvrC Remote Management, reducing and hopefully eliminating service calls.
Surge Protection & Power Conditioning
This professional-grade WattBox is engineered to protect critical equipment on the job. Safe Voltage protects gear by automatically disconnecting it during unsafe voltage conditions, while plastic-encased MOVs with UL94 V-0 rating provides critical surge protection. Isolated filter banks ensure that critical audio and video components perform optimally with reduced EMI/RF interference.
Optional UPS Battery Pack Add-On
Pairing an IP WattBox with a WattBox OvrC UPS Battery Pack safely backs up all of your equipment in case of power failure. This add-on lets you manage your system proactively by unlocking additional OvrC features including smart load shedding, remote alarm silencing, and critical battery health alerts.
Versatile Solutions
Requiring less than 50.5" (18-outlet) and 36.5" (12-outlet) of available rack space vertically, you can configure virtually any rack installation to meet your performance and aesthetic preference. These sizes make our IP WattBox products a great fit with Strong™ 21U and 32U racks. Additionally, WattBox offers a family of IEC and extension cords in a variety of lengths, featuring a 360° rotating angle right end. There are also multiple mount clip options for easy installation.
Control Integration
This WattBox is compatible with the industry's most popular control systems, including Control4, Crestron, Elan, RTI, and (coming soon) URC. Refer to the support tab for available drivers and usage guides.