WattBox® Standby UPS & OvrC Battery Pack (Compact) | 6 Outlets, 350VA
Ensuring maximum system uptime or protecting your clients' data with an Uninterruptable Power Supply is easier than ever with the WattBox UPS 350. This compact standby UPS allows you to provide your clients with power and built-in surge protection during outages and brownouts. It's designed to fit in shallow structured wiring cans, behind or under a desk or furniture, or wherever critical equipment is located. Minimizing power interruptions is essential for maintaining system performance and reducing service calls.
The UPS 350 also serves as a simple desk-side standalone UPS backup to ensure critical files can be saved despite power issues. With its compact size and compatibility with multiple IP WattBox products, you're giving your customers invaluable peace of mind by ensuring their work and equipment is safe despite unpredictable power interruptions. Just as importantly, you'll rest easier knowing this UPS is saving you time and money on service calls. Lastly, when you pair the UPS 350 with a 300-, 700-, or 800-Series IP WattBox, you'll unlock the power of OvrC, giving you even more features like load shedding, remote alarm silencing, and battery health alerts.
Important Note

–
OvrC features are activated once paired with a compatible 300, 700, or 800-Series IP-enabled WattBox that was purchased in 2018 or after and is updated with the latest firmware.
Important Note

–
Battery is not field replaceable.
---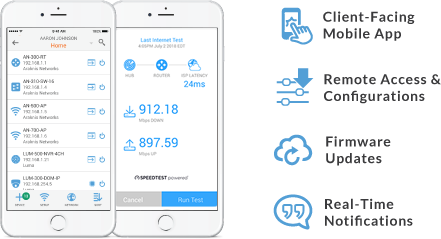 OvrC is your remote on-call technician, a free cloud-control app that makes installs a breeze and helps eliminate truck rolls. Plus, a convenient, end-user app allows your customers to fix small problems on their own, reducing calls and making your life easier.
---
Ultra-Versatile UPS
Take an Uninterruptable Power Supply (UPS) where it's never been before with the WattBox 350 Series OvrC-Enabled UPS. This small and versatile UPS keeps vital equipment up and running just like its larger siblings, only now you can put a UPS anywhere for extra insurance against outages and brownouts. Put the UPS 350 next to a desk to protect your customer's files in case of a power blip or brownout, in a rack, VersaBox, or in the wiring can on every job. The UPS 350's small size makes it easier than ever to protect your customer's equipment and data.
Works with OvrC
Connect your 300, 700, or 800-Series IP WattBox to the UPS and combine this versatile UPS with the truck-roll stopping power of OvrC. With OvrC, you'll receive vital notifications to help keep you one step ahead of your clients. Get access to dynamic load shedding and notifications when AC power is lost and restored or when voltage levels fall outside a safe range. You also have the capability to silence alarms remotely when needed, and to monitor battery health, battery charge percentage, voltage levels, and current run time – all from the WattBox user interface.
Beyond Traditional Standby
Where a typical standby UPS offers only power outlets, the WattBox UPS 350 offers a smart solution. Three of the WattBox UPS 350's outlets are for surge protection and three are for battery backup. This means that when you plug an IP WattBox into one of the battery backup outlets, you immediately expand your outlet count to accommodate even more devices and utilize dynamic load shedding to customize how critical devices respond to loss of power.
Install Peace-of-Mind
Small blips in power like brownouts or short power outages can cause many devices to fall offline when they aren't connected to a battery backup that maintains the network connection. Plus, when smart devices come back online before the network does, it can wreak havoc on your setup. Use the WattBox UPS 350 to maintain connectivity of networks and IoT devices, security systems, and more. This UPS will give you and your customer time to save their data and send alerts that the power is out.
Prevent Office Data Loss
Unexpected power outages often result in hours of lost work and costly equipment damage. Help your clients avoid this stress with an affordable and reliable UPS. This small UPS can buy you and your clients seven additional minutes of run time (50% loading) – just enough to support your most critical devices. The WattBox UPS 350 also protects against power surges and spikes that can quickly cause significant damage to electronics and large appliances.
Three Ways to Prevent Service Calls
This WattBox provides three lines of defense to fix problems and reduce service calls. Combine WattBox's scheduling and auto-reboot feature with OvrC remote management and an end-user app, and you have an iron-clad solution built for integrators. Simply put, no other remote management system comes close to what WattBox and OvrC can do.
Self-Healing Auto Reboot
WattBox power products are uniquely designed to fix themselves without any outside intervention, helping to prevent service calls and dealer troubleshooting. The unit continuously monitors connectivity and when the connection is lost, it automatically reboots the troubled device as programmed. You can even schedule regular reboots through the local UI or OvrC platform.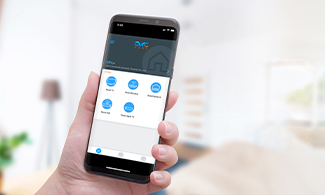 End-User App
OvrC Home is a free client-facing mobile app included with all WattBox IP products that allows the end user to fix small problems on their own. Through this intuitive app, they'll be able to reset any device connected to individual WattBox outlets and use macros to execute a series of commands that you define. If for some reason customers still need to contact you, your company logo and contact information are easily accessible within the app itself.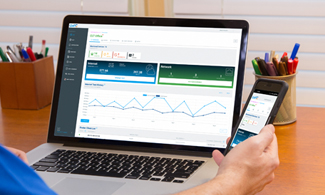 OvrC Remote Management
Through the intuitive OvrC dashboard, you can reboot devices, modify configurations, update firmware and more – all from anywhere in the world. Plus, if a WattBox device goes offline or its voltage falls outside a safe range, OvrC provides you with a notification, before your customer even notices. Upgrade to OvrC Pro, and you'll get access to even greater diagnostics and troubleshooting tools across our family of OvrC-enabled products.
2-Year Limited Product Warranty
This WattBox® product has a 2-Year Limited Product Warranty which includes parts and labor repairs on all components found to be defective in material or workmanship under normal conditions of use. This warranty shall not apply to products that have been abused, modified, or disassembled. Products to be repaired under this warranty must be returned to SnapAV or a designated service center with prior notification and an assigned return authorization number (RA).